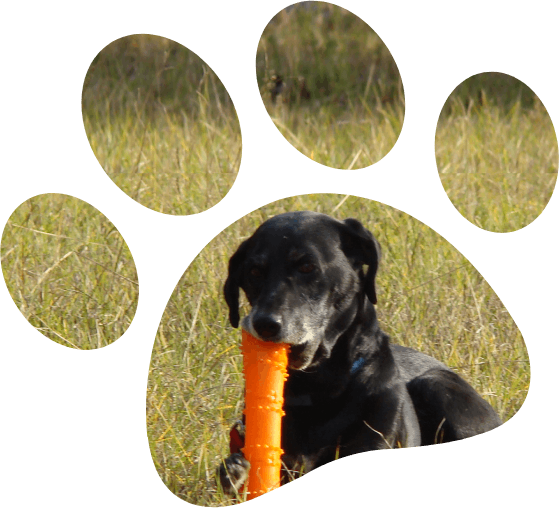 Dusty Trails is a 501c3 nonprofit organization located on 7 acres in the Florida Panhandle. We rescue and provide food, medical care, big comfortable beds, and a loving, forever home for senior Labradors and a few others, that have found themselves alone in their golden years.
Accommodating
Pups & Humans
When we started, we were located in a quiet residential area of north Panama City with a limit of three dogs. Within three months, we had rescued nine seniors. We had to find a place fast. We were blessed to find a very affordable 7.5 acres of property just north of town. We moved into the small residence on the property and quickly started building fences for the pups.
Although we started with the idea of turning smaller buildings into "doggie apartments," that idea was short-lived when we realized that we couldn't leave these old guys and gals by themselves with no human around all night. We quickly learned that we needed something larger than the small house.
Being in the right place at the right time soon provided that opportunity. In four very fast-paced years, we have a large residence that accommodates the pups and their human, 7.5 acres that is almost entirely fenced, two full hookup RV sites for volunteers and a caretaker's residence, and two doggie apartment buildings that are now used mostly for storing dog food and supplies.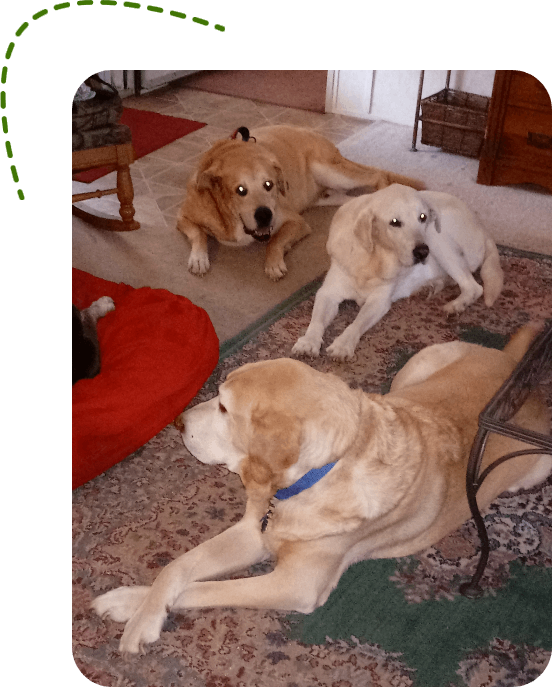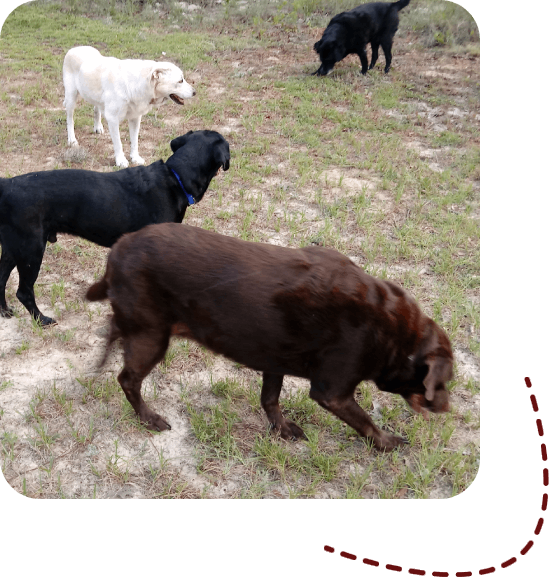 We want to continue to grow. We have space and the love for many more senior pups, but we need an additional structure. It will be one large room so the pack can all be together, and mom can set up an office to spend the days with the pups.
We would also like to open a second Dusty Trails, possibly more eventually. Once we can, we would like to start our nursing home visits again.